Check out this great news article about the College of Medicine's Artificial Intelligence Boot Camp offered in early June!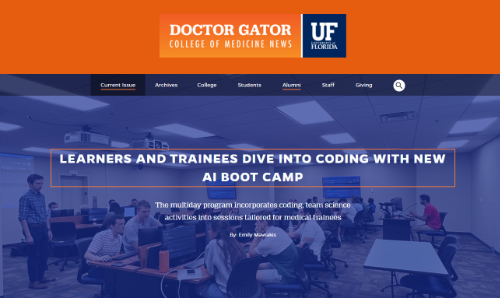 Practicum AI developer, Dan Maxwell assisted with the training which made use of some of the Practicum AI content.
We look forward to continuing to work with the College of Medicine, and others, build AI knowledge!
Learners and Trainees Dive Into Coding with New AI Boot Camp. by Emily Mavrakis. Doctor Gator College of Medicine News